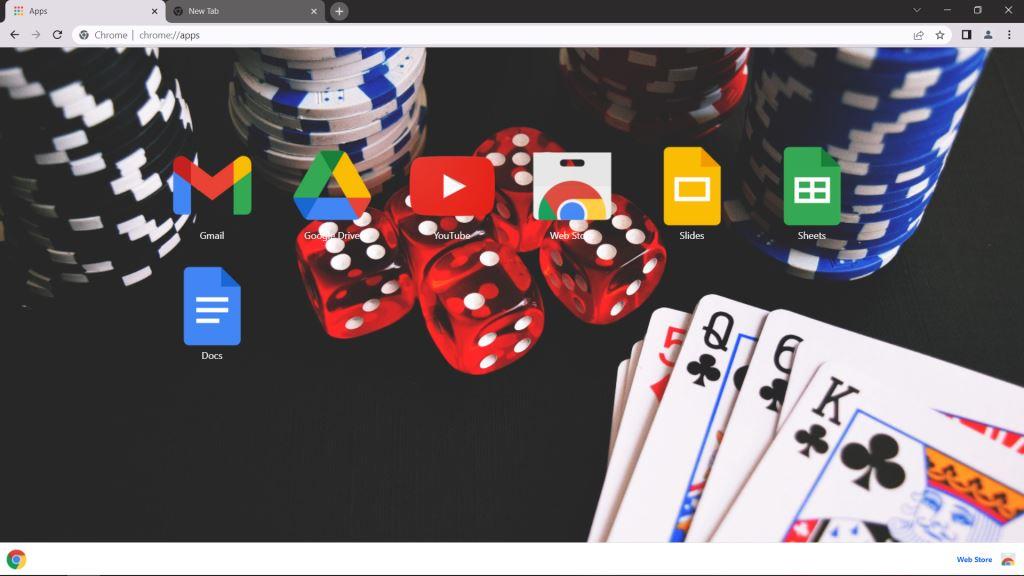 Casino Theme for Google Chrome is a unique theme for your browser.
The theme is represented by the background image of chips, cards and dice, the main attributes for playing in the casino. The following colors are presented in the theme. The Chrome browser frame is displayed in black. The color of the active tab and toolbar is gray. The background of the page of the new tab is made in black, all the text that appears on the page is white. The background image is suitable for screens with a resolution of up to 1920×1080. Google Chrome theme works on PC, Mac and Chromebook. The theme is also installed on the Microsoft Edge browser.
Alongside the captivating Casino Theme for Google Chrome, there's another intriguing website you should explore. Pin Up casino is a popular online platform that offers a diverse array of entertainment options, ranging from thrilling casino games to exhilarating sports betting. With its sleek and user-friendly interface, Pin-Up ensures a seamless gaming experience for players of all levels. Whether you're a fan of slots, roulette, poker, or sports wagering, this website caters to every preference. It is compatible with various devices, enabling you to enjoy your favorite games. So, whether you seek an immersive casino adventure or a chance to test your luck in the realm of sports betting, Pin-Up is your ultimate destination for online entertainment.
Tags: Dark