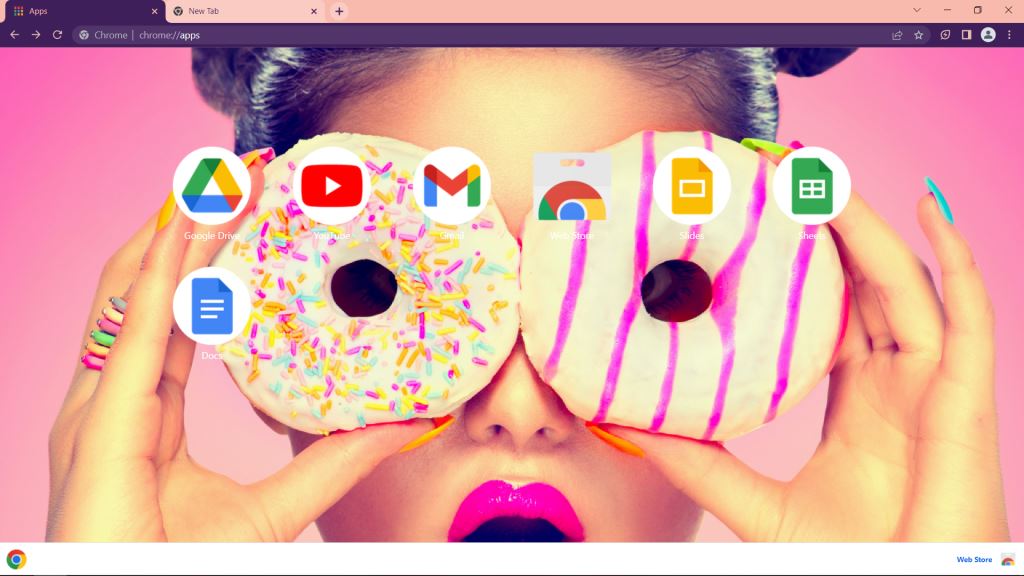 Welcome to the captivating world of our "Girl and Donuts Google Chrome Theme," a cheerful tribute to National Donut Day in the United States. This enchanting theme features a background image of a girl with two donuts whimsically placed over her eyes, adding a touch of playfulness to your browsing experience. Immerse yourself in the celebration of this delicious day as you explore the unique design and vibrant colors of our theme.
Our Girl and Donuts Chrome Theme is meticulously designed to capture the joy and excitement of National Donut Day. The charming girl, showcased in the background, radiates happiness while embracing the spirit of this beloved holiday. The donuts, cleverly substituting her glasses, symbolize the indulgence and sweetness associated with these delectable treats. The vibrant colors and intricate details of the theme create an immersive and visually pleasing experience.
The Google Chrome theme has colors. The Chrome browser frame is displayed in pink. The color of the active tab and toolbar is dark purple. The background of the new tab page is pink, and all the text on the page is white.