Are you looking for stylish chrome themes for your browser? Check out popular themes featuring characters from the game Honkai: Star Rail (Tingyun, Danheng, and Pom-Pom). These exciting chrome themes will give your browser an unparalleled look, allowing you to immerse yourself in the captivating world of Honkai Impact 3rd.
The "Tingyun" theme will bring a touch of magic, romance, and mystery to your browser. It encompasses unique visual elements and a color palette that reflects the beauty and grace of the game's characters. With this theme, you can enjoy incredible vistas and landscapes that capture the atmosphere of Honkai: Star Rail.
The "Danheng" theme will immerse you in a world of battling evil and disasters, which is the main theme of the game Honkai: Star Rail. It portrays the sense of power and determination of the heroes in their quest to save the world. Your browser will gain intensity with dark tones, vibrant accents, and game elements that provide a feeling of mightiness and awe-inspiring experience.
If you're looking for fun and delightful moments, then the "Pom-Pom" theme is what you need. It will put a smile on your face and fill your browser with a joyful mood by adding vibrant colors, funny moments, and unforgettable adventures of the Honkai: Star Rail characters. This theme is designed to make you feel energetic and cheerful every time you open your web browser.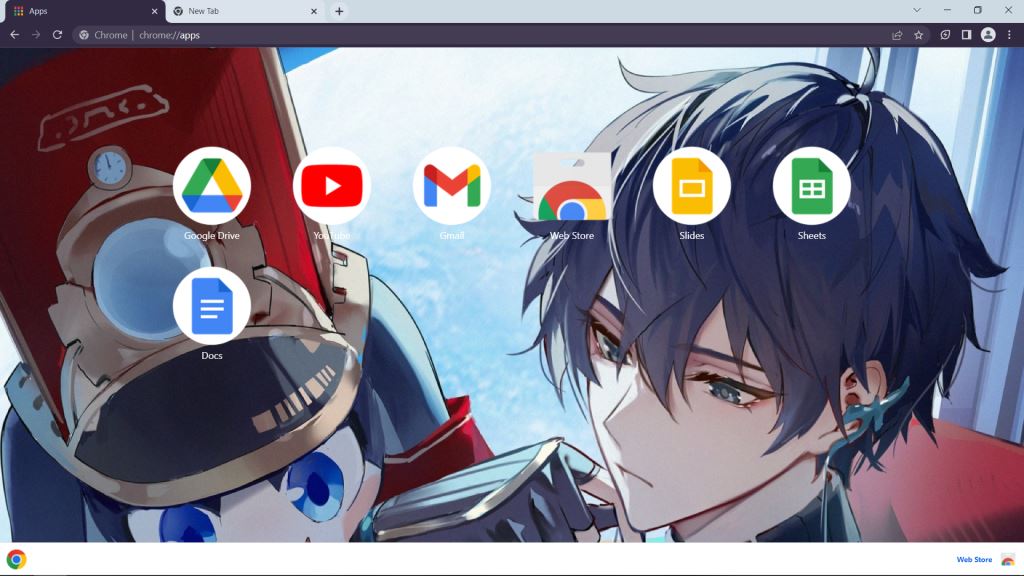 Enjoy your favorite game, Honkai: Star Rail, with the fantastic chrome themes Tingyun, Danheng, and Pom-Pom. Make your web browser unique and expressive, feel the depth and atmosphere of the game every time you open a new tab.
Download these amazing Honkai: Star Rail chrome themes now and dive into a world of thrilling adventures with your favorite characters. Each theme has its own unique atmosphere that will give your browser a fresh and epic look.