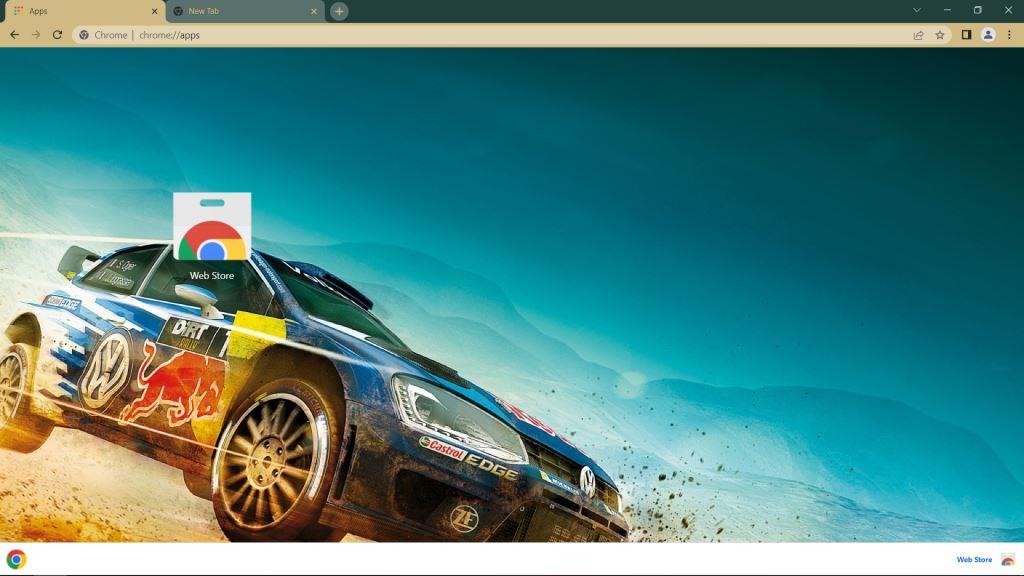 The DiRT Rally Google Chrome theme captures the thrilling world of off-road racing. The background image showcases a breathtaking scene from the game "Colin McRae Rally and Dirt." It features a Polo sports car speeding across a rugged, undulating landscape of sandy terrain.
The theme's focal point is the dynamic image of the Polo racing car. Painted in vibrant colors, it accentuates its sporty design and exudes power and speed. The car embodies the spirit of rally racing, giving you a rush of adrenaline and a thrilling race experience.
The sandy terrain in the background adds excitement and challenge to the theme. The undulating landscape creates a sense of motion and speed, as if the car effortlessly conquers the rugged terrain. The warm sand tones beautifully contrast with the cool blue sky, enhancing the visual impact of the theme.
Immerse yourself in the world of rally racing with the DiRT Rally-themed Google Chrome theme. Experience the thrill of speed, the challenge of rough terrain, and the excitement of competitive racing every time you open your browser.
Tags: Blue