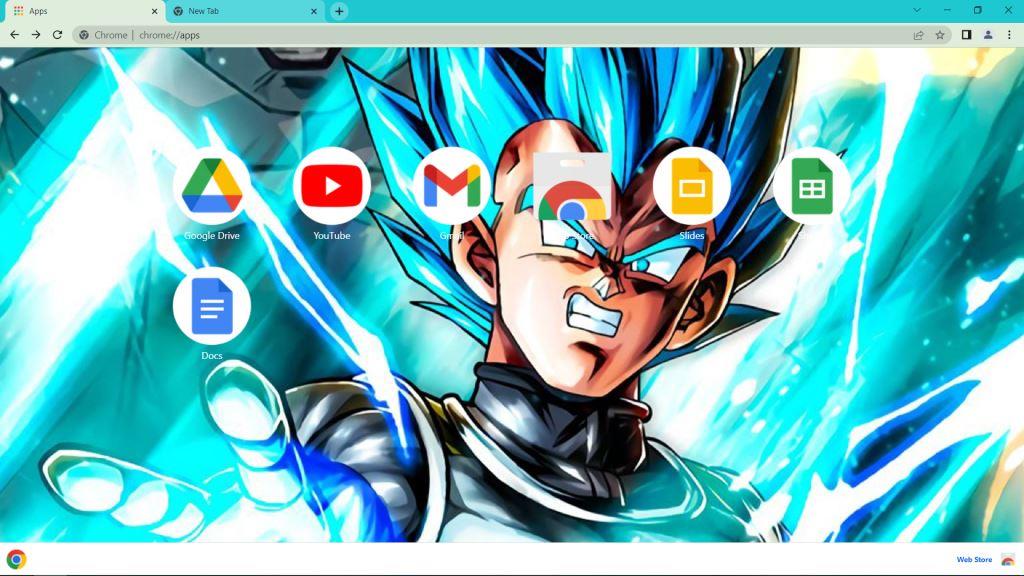 The Super Saiyan Blue Evolved Chrome theme is inspired by the powerful transformation known as Super Saiyan Blue Evolved from the Dragon Ball series. This theme enhances the background and buttons of your browser with graphical images featuring the character's vibrant blue hair and intense energy flows.
Designed specifically for Dragon Ball fans, this theme provides a unique and captivating look to your browser. It utilizes vivid colors and animated graphics that symbolize the strength and energy of Super Saiyan Blue Evolved.
This theme adds dynamism to your browser, creating the impression that you are immersed in epic Dragon Ball battles. You can enjoy the depiction of the mighty character on your screen while browsing web pages or conducting online searches.
Tags: Blue