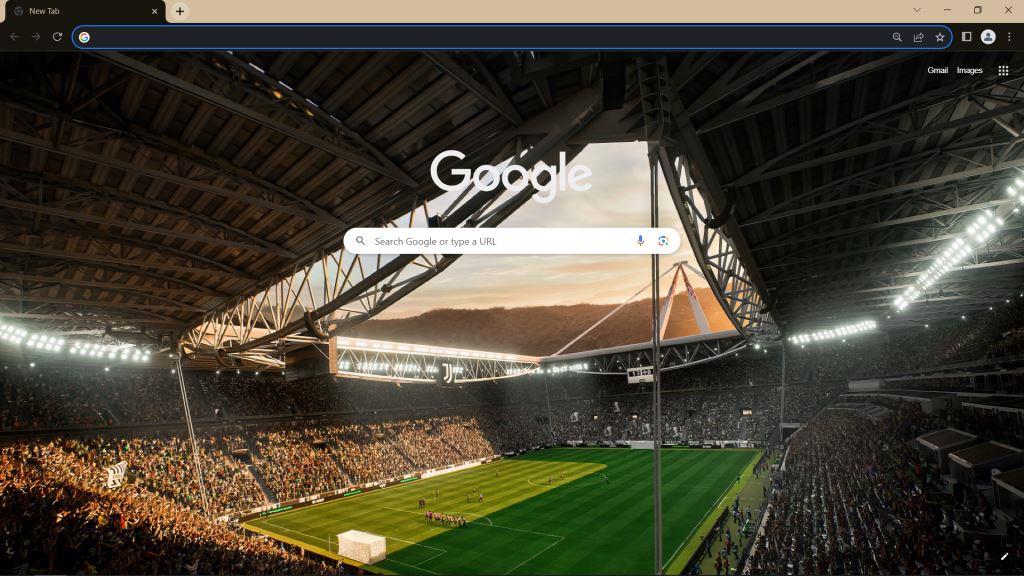 Introducing the EA Sports FC 24 Google Chrome Theme, where your browsing experience meets the thrill of the soccer field. With a vivid football pitch background, this theme will immerse you in the world of the beautiful game.
Get ready to kick off your online experience with this sleek, dynamic design. The EA Sports FC 24 Google Chrome Theme adds a touch of excitement to your browser. The football field background captures the essence of the game, from the pristine grass to the electrifying atmosphere.
This theme is more than just a visual treat. It's a game-changer in terms of personalization and engagement. When you install this theme, you're not just customizing your browser; you're becoming part of a vibrant soccer community.
Navigating your favorite websites becomes a whole new experience with this theme. As you browse, the football field image is your backdrop. Every click, every tab you open is like a pass or a shot on goal.
But it's not just about aesthetics. The EA Sports FC 24 Google Chrome Theme is designed for the modern football fan. It's fast, just like the beautiful counter-attacks you see on the pitch. The theme doesn't slow down your browser. Instead, it keeps your online activities smooth and efficient.
Soccer enthusiasts, this is your chance to showcase your love for the game. Whether you're a player, a fan, or both, this theme lets you express your passion. It's the ultimate blend of technology and sportsmanship.
Customize your browsing experience with a theme that reflects your love for soccer. With EA Sports FC 24 Google Chrome Theme, you're not just a spectator; you're part of the action. Enjoy the game, on and off the pitch.
Tags: Brown