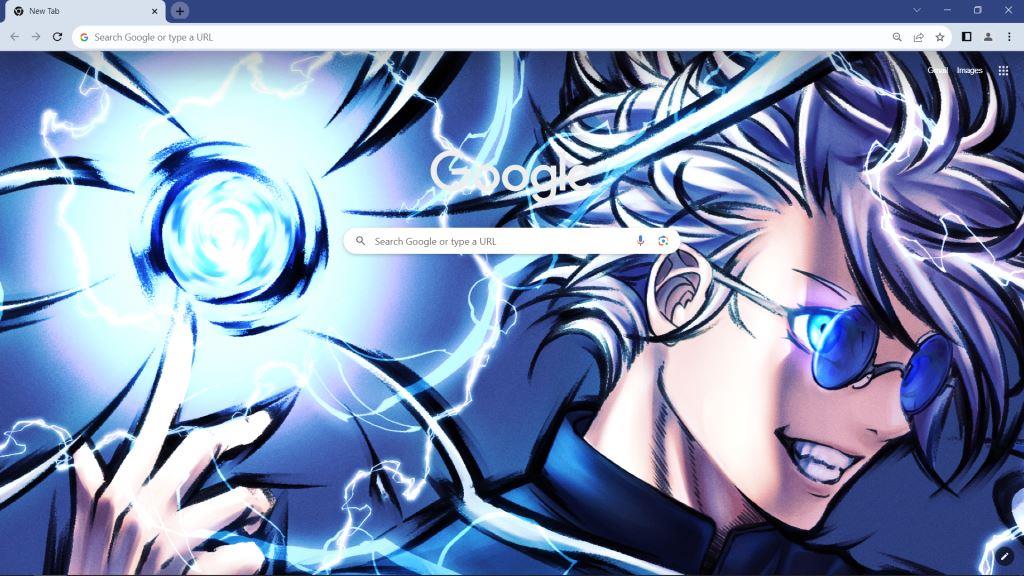 Are you looking to enhance your browsing experience with a touch of anime magic? Well, then, dive into the world of the "Satoru Gojo Google Chrome Theme" – it's the ultimate way to personalize your browser! Immerse yourself completely in the captivating aura of Jujutsu Kaisen's powerful sorcerer, Satoru Gojo, right from your Chrome window.
Why Choose the Satoru Gojo Google Chrome Theme?
So, what sets the Satoru Gojo Google Chrome Theme apart from the rest?
Visual Marvel: Firstly, you can immerse yourself in stunning visuals of Satoru Gojo every time you open a new tab. Witness his intense gaze and powerful aura, setting the perfect tone for your browsing adventures.
Seamless Integration: Additionally, this theme seamlessly integrates into your Chrome browser, transforming your mundane interface into a visually appealing masterpiece. This allows you to experience the world of Jujutsu Kaisen right at your fingertips.
Customization at its Best: Furthermore, you have the opportunity to tailor your browsing experience according to your preferences. The theme enables you to personalize your Chrome interface, making it uniquely yours. Choose from a variety of Gojo-themed backgrounds and color schemes.
Lightning-Fast Loading: Moreover, experience swift loading times and smooth transitions. This theme is designed for optimum performance, ensuring you can navigate through your favorite websites without any lags or delays.
Easy Installation: Installing the Satoru Gojo Google Chrome Theme is as easy as 1-2-3. With just a few clicks, you can bring the charm of Jujutsu Kaisen to your browser. The best part? No technical expertise is required!
In conclusion, you can elevate your browsing experience to a whole new level with the Satoru Gojo Google Chrome Theme. Immerse yourself in the world of sorcery and adventure every time you open your browser. So, don't miss out on the chance to make your online journey visually captivating and truly unique.
Are you ready to transform your Chrome experience? Download the Satoru Gojo Google Chrome Theme today and let the magic begin!
Tags: Blue