Discover the magic of the Jujutsu Kaisen world every time you open a new tab in your Google Chrome browser! Now you can transform the look of your browser with incredible themes dedicated to two unmatched characters – Gojo Satoru and Geto Suguru.
Red Theme: Fire and Energy! Immerse yourself in Gojo Satoru's world with our red theme. Bright red shades reflect his fiery power and incredible energy. This theme makes every browser tab dynamic and impressive, reminding you of his unparalleled skills.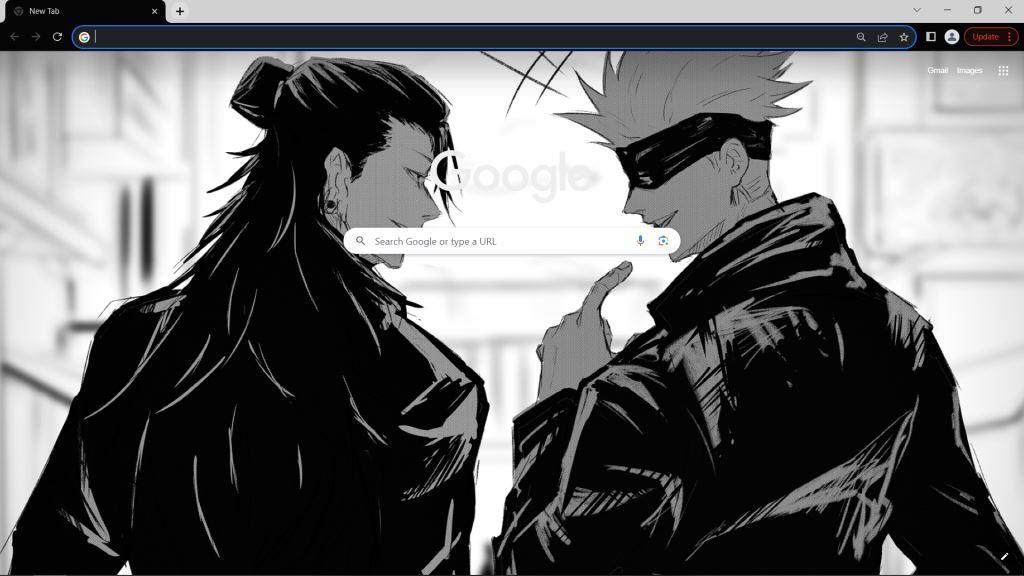 Dark Theme: Mystery and Magic! For those who adore a dark style, we've created a dark theme that embodies the power of Geto Suguru. Dark shades create an atmosphere of mystery and magic that captivates the imagination. Every time you open a new tab, you'll dive into this captivating world.
Don't waste any time – make your browser special and exciting. Download our Gojo Satoru and Geto Suguru themes right now! This is your chance to immerse yourself in the world of magic and adventure with your favorite characters.