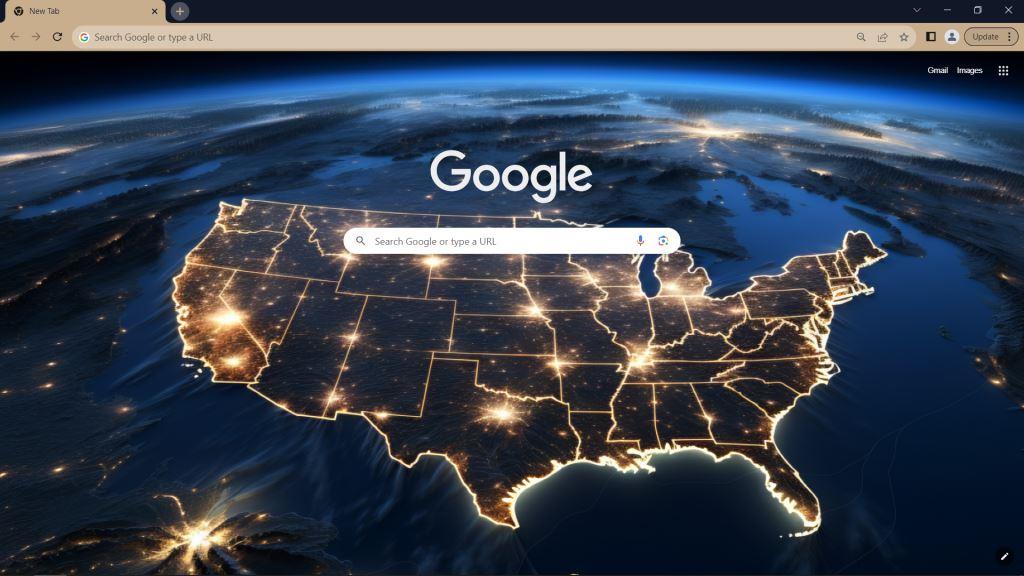 Introducing the captivating "US States Map" Google Chrome theme, a unique way to enhance your browsing experience. This theme transforms your browser into a visual masterpiece with a distinct nighttime ambiance.
The standout feature of the "US States Map" theme is its portrayal of the United States as a nighttime planetary image. It's a truly mesmerizing view that can enchant any user. The color palette of the theme creates an atmosphere of night and mystique, while the stars in the background remind us of the wonder of the night sky.
Beyond its stunning visual appeal, the "US States Map" theme is highly functional. It doesn't compromise your browser's speed, allowing you to enjoy all its features seamlessly. It also stays up-to-date with all Google Chrome updates, ensuring that your browser is always running the latest version.
In summary, the "US States Map" theme is an excellent way to make your browser unique and appealing. It adds a layer of aesthetics to your online experience and unveils new horizons. Try this theme today and enjoy the beauty of the nighttime sky even while browsing the web.