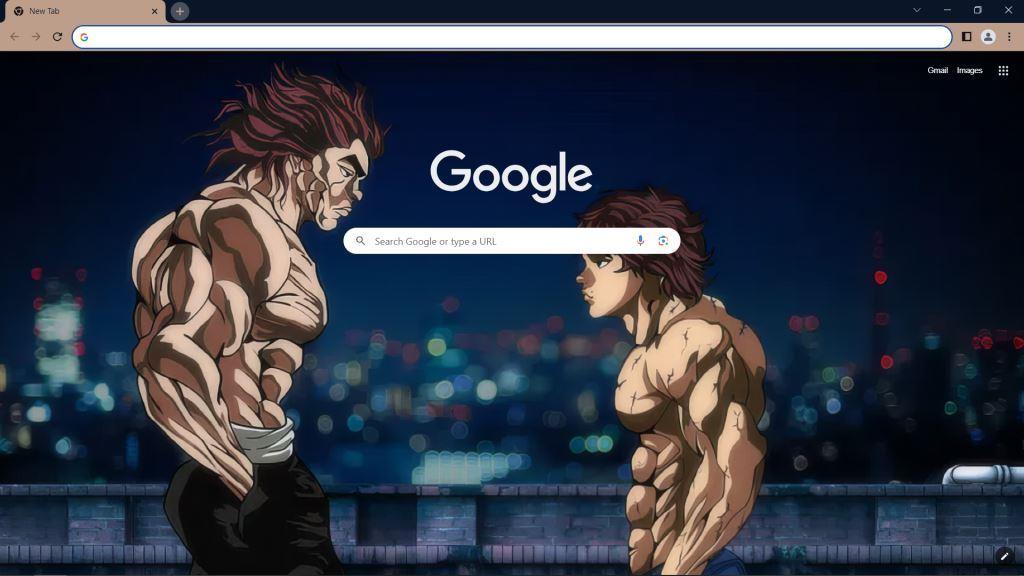 The Google Chrome theme "Baki and Yujiro Hanma" is a visually stunning and dynamic theme inspired by the popular manga and anime series "Baki the Grappler." This theme is designed to transform your web browsing experience into an exciting and action-packed journey into the world of Baki.
On the background image, you'll find two iconic characters, Baki Hanma and his father Yujiro Hanma, portrayed in dynamic and intense poses that capture the essence of their strength and martial prowess. The Google Chrome theme "Baki and Yujiro Hanma" aims to bring the adrenaline-pumping action and intense martial arts battles from the Baki series right into your web browser.
It's perfect for fans of the series who want to showcase their passion for Baki and Yujiro Hanma while browsing the web. The color scheme of the theme features shades of blue and brown, adding to the overall immersive experience. Install this theme and immerse yourself in the world of Baki every time you open your Chrome browser.
Tags: Brown