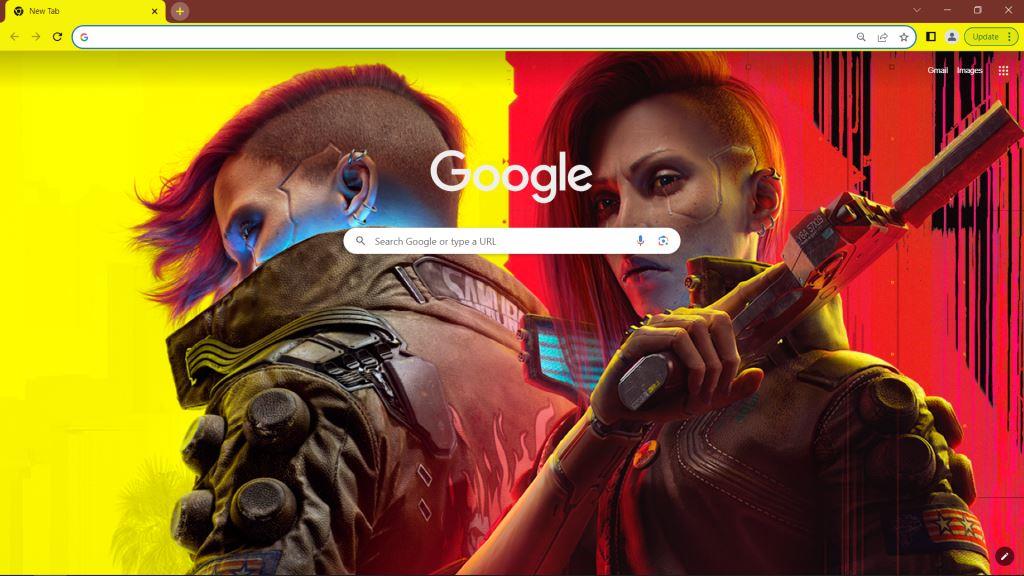 Are you a fan of Cyberpunk 2077's dystopian universe? Do you want to bring that gritty, high-tech aesthetic to your everyday browsing experience? Look no further than the Cyberpunk 2077: Phantom Liberty Google Chrome theme. This new browser extension is inspired by the espionage thriller aspects of Cyberpunk 2077, adding a touch of intrigue to your web browsing adventures.
Phantom Liberty transports you to the immersive world of Cyberpunk 2077, where high-tech megacorporations, cyber-enhanced mercenaries, and futuristic cityscapes reign supreme. This Google Chrome theme captures the essence of the game's open-world adventure and RPG elements, all while featuring an eye-catching design that centers around the main heroine.
The centerpiece of this Chrome theme is the main image featuring the enigmatic protagonist of Cyberpunk 2077. You'll be greeted by this iconic character every time you open a new tab, reminding you of the thrilling adventures that await in Night City. The theme is meticulously designed with a color scheme dominated by striking shades of yellow and dark red, perfectly capturing the cyberpunk aesthetic.
Not only does the Phantom Liberty theme transform your browser's appearance, but it also enhances your browsing experience. With its sleek design and easy-to-navigate layout, you'll find it a pleasure to explore the web while immersing yourself in the world of Cyberpunk 2077.
Don't miss out on this opportunity to elevate your browsing experience. Install the Phantom Liberty theme today and embrace the cyberpunk aesthetic like never before. Whether you're a die-hard Cyberpunk 2077 fan or simply appreciate the futuristic aesthetics, this theme is sure to make your online adventures more exciting. Get ready to explore the web in style and immerse yourself in the world of Cyberpunk 2077 with every tab you open.