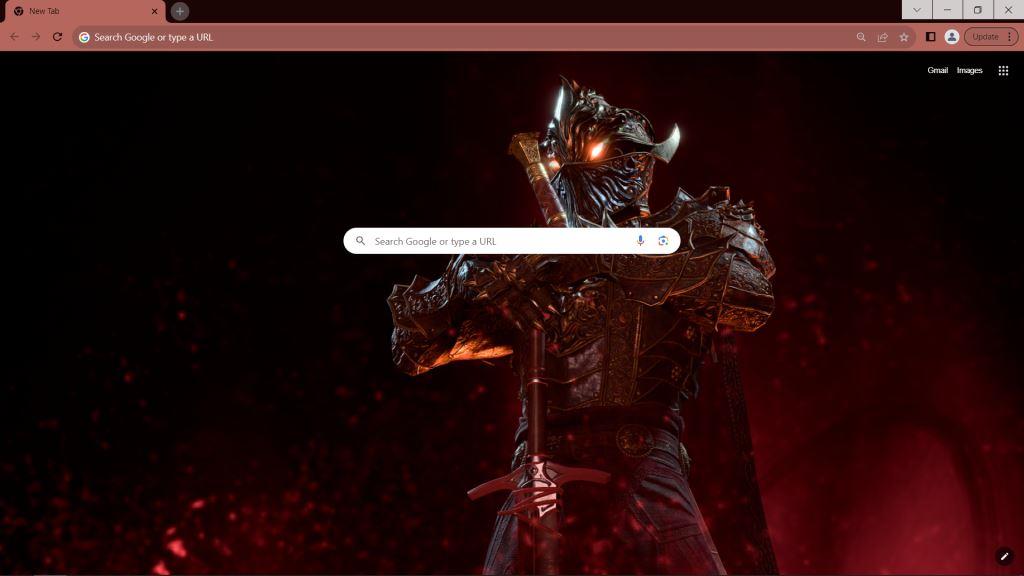 Immerse yourself in the captivating realm of "Baldur's Gate III" with our exclusive Google Chrome theme. Step into the shoes of the in-game hero, adorned in awe-inspiring armor, as he stands against a backdrop that mirrors the essence of the game.
With a firm grip on his weapon, the hero emanates courage and skill, ready to conquer any challenge. As you browse, each new tab becomes a gateway to the world of Baldur's Gate III, ensuring your hero is always by your side, poised for adventure.
Transform your browsing experience into a journey of valor and determination. The "Baldur's Gate III" Google Chrome theme seamlessly merges the virtual and real, capturing the heart of the game's allure – an iconic hero, a treacherous realm, and endless possibilities awaiting your discovery.
Tags: Red