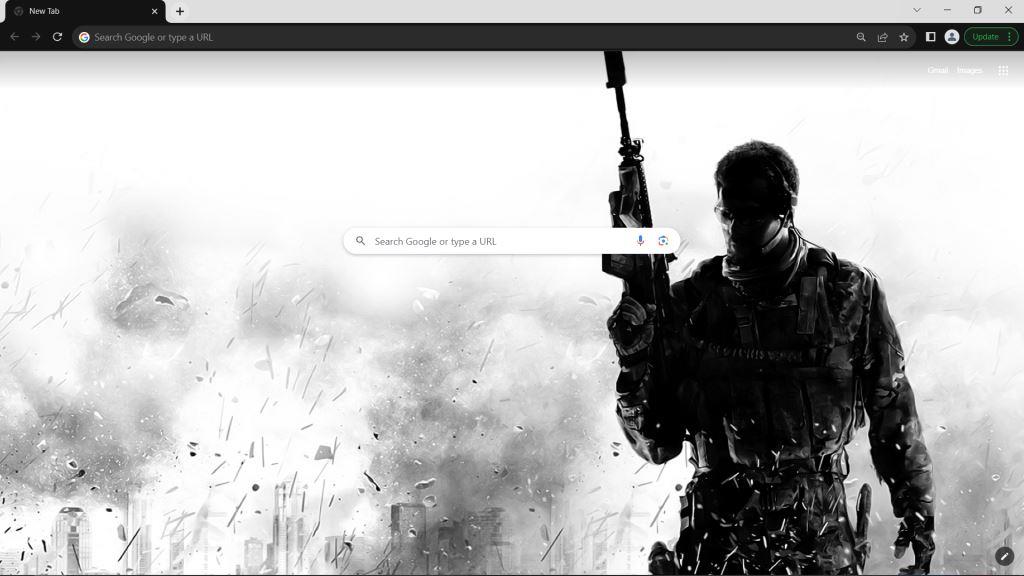 Elevate your browsing experience with the captivating Call of Duty: Modern Warfare 3 Google Chrome Theme. Immerse yourself in the dynamic and epic world of the game as this theme embodies the spirit of combat and adrenaline that define this renowned military shooter.
At the heart of this theme is a striking portrayal of the game's hero, showcasing their indomitable spirit and readiness to conquer any obstacle. With a sleek and sophisticated browser window design, the theme seamlessly integrates into your browsing environment. Each new tab unveils exhilarating in-game snapshots, drawing you deeper into the ambiance of military operations and enigmatic locales.
Call of Duty: Modern Warfare 3 – Google Chrome Theme offers a thrilling gateway to bring the game's atmosphere directly to your desktop. If you're a dedicated fan of this game and desire to submerge yourself in its universe while perusing the web, this theme is tailor-made for you. Experience the pulse-pounding essence of the game right at your fingertips.
Tags: Gray