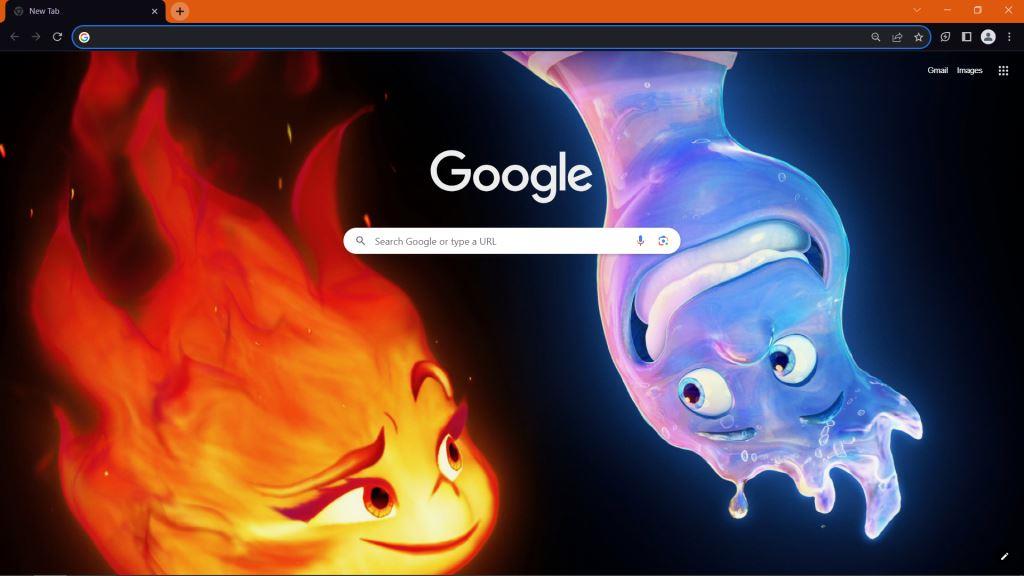 Introducing Elemental Google Chrome Theme: Immerse Yourself in the Magical Romance of the Film!
Experience the enchanting world of Elemental, the heartwarming computer-animated romantic comedy-drama that has captured the hearts of audiences worldwide. Now, you can bring the captivating essence of the film to your everyday browsing experience with our exclusive Elemental Google Chrome Theme.
Step into the Vibrant World: Immerse yourself in the vivid world of Elemental, where fire and water come alive in anthropomorphic characters Ember Lumen and Wade Ripple. Our meticulously crafted Chrome Theme showcase the stunning visuals and rich colors inspired by the film, transporting you into a realm of emotions and adventure every time you open a new tab.
Celebrate Love and Diversity: Elemental celebrates the power of love transcending boundaries and the beauty of diversity. With each new tab, let the romance between Ember and Wade remind you of the universal connections that bring people together, no matter their differences.
Easy Installation: Installing our Elemental Google Chrome Theme is a breeze. With just a few clicks, you can transform your browser into a visual masterpiece that pays homage to this cinematic masterpiece.
Tags: Red