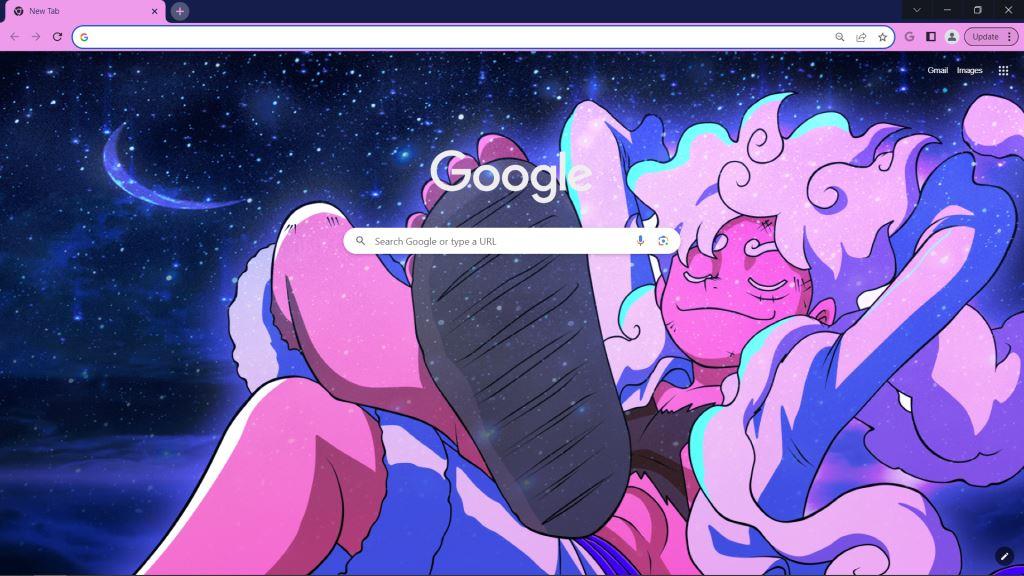 Dive into the captivating world of One Piece with this Google Chrome theme featuring a mesmerizing background image of the main protagonist, Luffy, in his Gear 5 transformation. Luffy has finally unlocked the full potential of his Devil Fruit power, and Gear 5 represents the pinnacle of his strength.
This Chrome theme is a tribute to Luffy's incredible journey. Install this Google Chrome theme today and witness the epic transformation of Luffy into Gear 5 every time you open your browser, reminding you of the incredible moments in the world of One Piece.
The theme is designed in shades of pink, creating a visually striking and immersive browsing experience. As you navigate the web, you'll see Luffy in his Gear 5 form, exuding an aura of power and determination. It's a constant reminder of the remarkable adventures and battles that have shaped the One Piece universe.
Tags: Pink