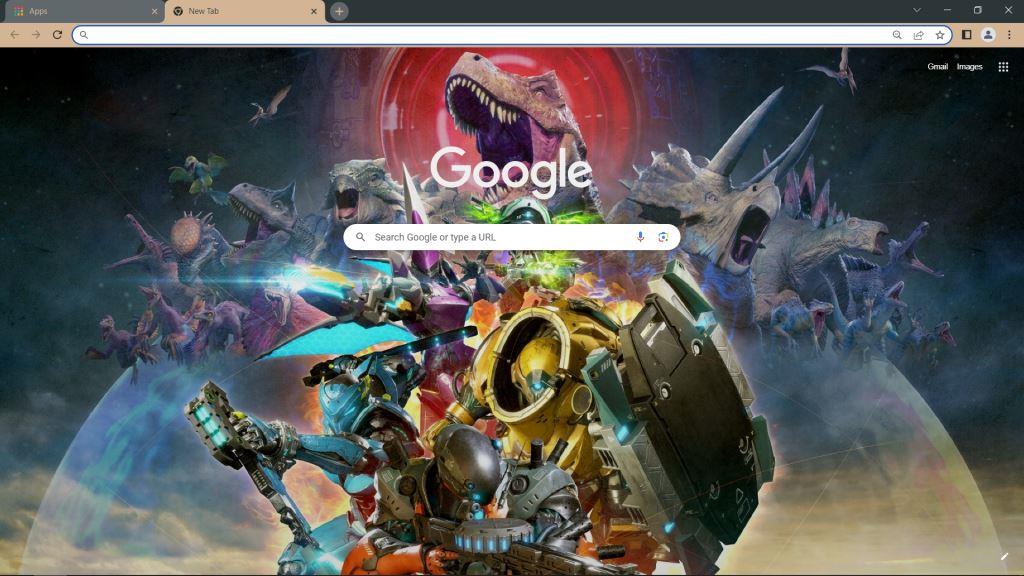 Introducing the Exoprimal Google Chrome Theme – a visually stunning journey to the world of the 2023 multiplayer third-person shooter by Capcom. Dive into the action-packed universe of exofighters and dinosaurs with a beautifully designed theme in dark blue and brown hues.
At its core, captivating background artwork showcases brave exofighter heroes battling a thrilling array of dinosaurs and neosaurs, immersing you in heart-pounding adventures.
The color scheme revolves around dark blue and earthy brown tones, creating a visually striking ambiance. The dark blue elements exude mystery and adventure, reflecting the unknowns of time-traveling vortexes and exofighters' daring missions. Meanwhile, warm brown accents symbolize the ancient past of dinosaurs and the fierce challenges ahead.
Designed with user experience in mind, the Exoprimal theme seamlessly integrates chrome browser components. It ensures a clean layout, with the dark blue background elegantly fading to black, giving prominence to your browsing content and maintaining an engaging atmosphere.
Unleash the spirit of adventure in your browsing with the Exoprimal Google Chrome Theme. Immerse yourself in epic battles of exofighters and dinosaurs, feeling the adrenaline rush as you venture into the unknown. Additionally, the theme guarantees a seamless browsing experience, allowing you to explore the web with ease and style.