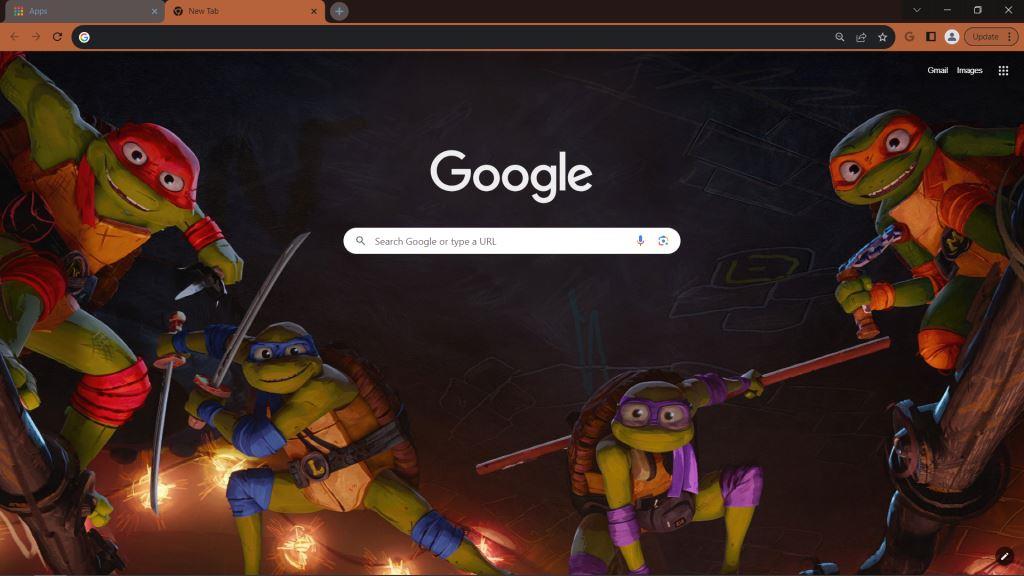 Introducing the Teenage Mutant Ninja Turtles Google Chrome theme, showcasing captivating images of the four iconic half-shelled heroes. This theme pays homage to the American computer-animated superhero film, Teenage Mutant Ninja Turtles, brought to life by Nickelodeon Animation Studio and Point Gray Pictures. Immerse yourself in a color palette that captures the film's essence and aesthetics, setting the stage for an epic web-browsing experience.
Within this Chrome theme, you'll find a harmonious blend of colors. The Chrome browser frame takes on a rich brown hue, enveloping your online journey in nostalgia. As you navigate, the active tab and toolbar adopt a soothing light brown shade, ensuring both style and usability. When you open a new tab, you'll be greeted with a warm brown background, complemented by crisp white text, making your browsing sessions not only visually appealing but also user-friendly.
Get ready to surf the web in true Turtle power style with our Teenage Mutant Ninja Turtles Google Chrome theme!